Cat's Inn Grooming & Boarding has been providing top-level cat boarding and cat grooming services to Geauga County, OH since 1997. Our master groomer brings extensive experience to the grooming of your cat, and our facility offers unparalleled care. We invite you to visit us by appointment to view our site or to take advantage of our excellent grooming or boarding services.
Cat Grooming
Our Certified Master Groomer is able to help your cat look and feel their best. Our cat groomers in Geauga County, OH can come to your home for grooming, or you can bring your cat to our facility. Our grooming services include: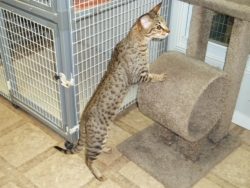 Bathing
Nail Trims
Sanitary Trims
Full Lion Cuts
De-Matting
In-home or On-Site Grooming
Cat Boarding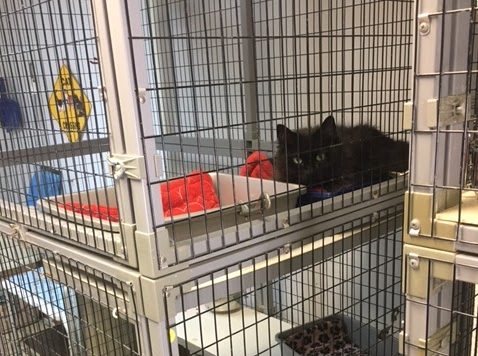 Cats' Inn Grooming & Boarding offers short and long-term boarding for your cat. We welcome special needs and diabetic cats. Our professional caregivers can administer prescribed medication. Our boarding services in Geauga County, OH include:
Short-Term Boarding: This service is for cats staying a month or less. Vacations, business trips, allergic house guests, parties, or home remodeling are some of the reasons for short term boarding. In the event of a disaster such as fire or flooding, most homeowners' insurance will cover the cost of boarding until you and your pets can move back into your house.
Long-Term Boarding: Our long-term options are for cats staying longer than a month. If there is a personal or financial crisis such as a long illness, foreclosure, eviction, etc., steeply discounted long term boarding is an option for owners who do not want to surrender their cat to a shelter. Long-term boarding is also an option for extended vacations.
Feline guests at Cats' Inn Grooming & Boarding are provided with a large one or two-floor cage with a shelf. Cats are offered the option to come out and explore.
Included with our cat boarding services in Geauga County, OH is kitty litter, bowls, blankets, and toys. Please bring your own cat food. Also note, all guests must have current vaccinations.
When you need a home away from home for your little friend, contact Cats' Inn Grooming & Boarding. We offer top-level care, from long-term stays to cat nail trimming in Geauga County, OH. Reach our pet experts today at 440-596-8347 to schedule your next appointment.